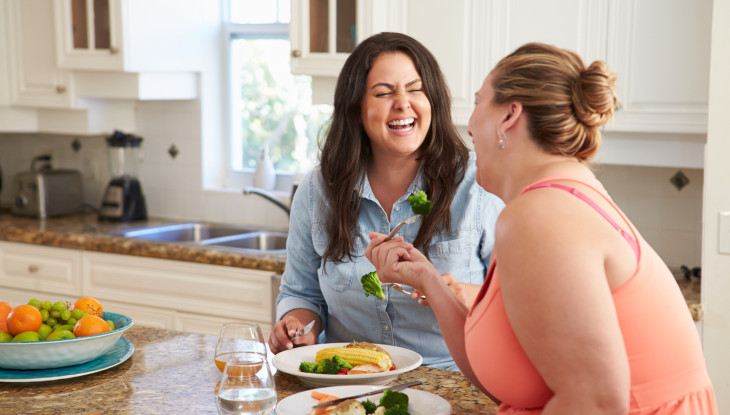 Affordable Payment Options
A One-Time Investment for a Lifetime Return
Not only is our 6-week Emotional Eating Weight Loss Program effective, it's also affordable! Whether you choose the Gentle Start or Jump Start level, we strive to make our program financially accessible for most everyone without compromising quality.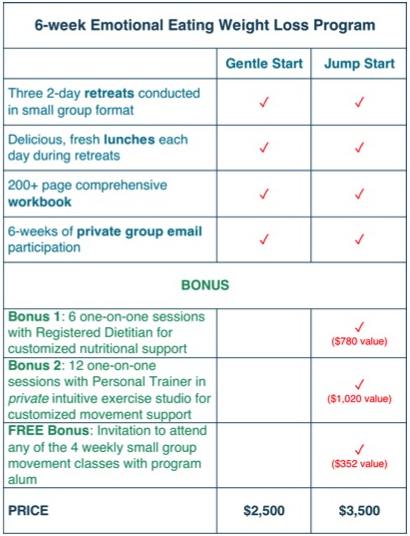 Flexible Payment Options
We know that being able to engage in quality treatment can oftentimes be financially challenging.  Thus, we offer the following flexible payment plans and programs for individuals who are prohibited by cost. We are confident these solutions make joining our program both feasible and free of financial stress!
Insurance
Fortunately, many of our participants are able to utilize their out-of-network medical and behavioral health insurance benefits to cover the cost of the nutritional and emotional services! Upon completion of your program, we will provide you with an insurance-friendly superbill that lists all of the services you completed and the total cost paid for those services. You will be able to submit this superbill to your insurance company and, depending on their benefits, you may be eligible to receive reimbursement for a percentage of the program cost.*
*All insurance policies vary per company.  We encourage prospective participants to check with their individual insurance carrier prior to beginning their program to ensure coverage.
Our Interest-Free Extended Payment Plan
We are happy to establish an interest-free payment plan through our program, in which payment in full is not due until the last day of your session (2+ months after the date of enrollment). To facilitate this, we kindly ask that you make prearranged regular payments throughout the course of the 6 weeks, with the option to pay off the remaining balance up until the final day of your program.
My Treatment Lender
We are thrilled to be partnered with My Treatment Lender to provide our participants with affordable financing options, so that they can receive high-quality treatment without the stress of wondering how to pay for services. My Treatment Lender is a local boutique lending company with a heart for helping others and who specializes in financing for people seeking treatment. Loans range from $1,000 – $100,000 depending on your credit, and may be used to pay for any of your treatment services.