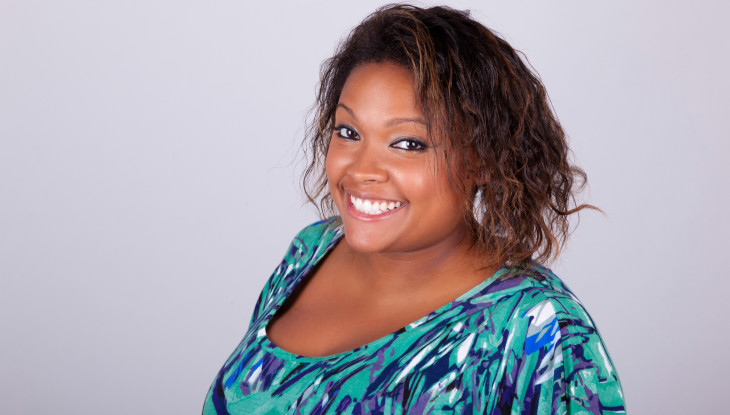 Frequently Asked Questions
Do I have to participate in all 3 of TheHealthyWeighOut components (emotional, physical, nutritional) all at once, or can I do some now and some later?
What makes TheHealthyWeighOut 6-week Emotional Eating Weight Loss Program so unique and poignantly different than other weight loss programs is the fact that our program is comprehensive and integrative in nature, innovatively combining the Emotional, Nutritional, and Physical activity components in a dynamic and effective way.
We like to say, "The whole is greater than the sum of its parts," such that the combination of all three Emotional, Nutritional, and Physical fitness components is a powerful force which helps you develop the healthy behavioral and weight changes you're seeking, and contributes to sustainable change. Thus, we invite each participate to follow the program as it was designed!
---
If I cannot commit to the 6-Week Emotional Eating Weight Loss Program at this time, can I engage in alternative services?
Yes! For people who are not able to participate in our 6-week program, we offer many individual services, including one-on-one sessions with our Registered Dietitian and our Health Fitness Specialists, Marta and Terri. In addition, our specialized therapeutic team at A New Beginning offers a full array of therapeutic services.
Please note: Our Emotional "Piece of Mind" and Nutritional "Plate Changers" educational / experiential groups and group fitness sessions are only offered through our 6-Week Emotional Eating Weight Loss Program.
---
What if I am busy when a group session for the 6-week program is scheduled?
We understand that life happens and that you may not be able to attend a group session at times. To ensure that you are reaping the most benefit from our program, we encourage 100% participation; however, you are still welcome to participate even though you may not be able to attend every single session. When possible, we will work with you to "make up" the missed session.
Like other big commitments in your life, we ask that you do your best to arrange your schedule so that this program takes top priority in your life for the limited amount of time you are engaged in your program.
---
How much weight can I expect to lose?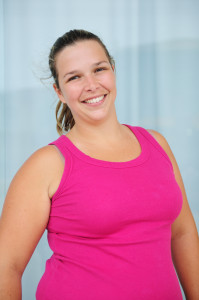 At TheHealthyWeighOut, we strive to help you achieve a healthy weight that is both optimal for your body AND comfortable for you, enabling you to function at your best. For some, this may be a significant change; for others, it may be just a few pounds away from where you started.
Because we do not use restrictive methods to achieve weight loss (we know these methods only backfire and do not work for long-term change!), our goal is not quick, excessive weight loss.  Our goal is steady, real weight loss, accompanied by lifestyle and physical changes (e.g., re-starting a sluggish metabolism after years of yo-yo dieting, stabilizing blood sugar levels) that will help you achieve – and maintain – your weight loss for life.
Therefore, it is difficult to precisely predict how much weight your body will lose. For some, they will start to see significant changes in their bodies while participating in the 6-week program. For others, it may take several months for their metabolism to stabilize before their body can begin to lose a significant amount of weight. Thus, the weight loss journey will vary for each person. We know that healthy weight loss tends to be 1/2 to 2 pounds per week (for some more, for some less), however this is highly dependent on a person's current weight, height, age, gender, metabolic functioning, past dieting history, medications, and commitment to healthy lifestyle changes.  In unusual and extreme cases, significant weight loss may not begin until consistent, moderate eating and exercise has been established for several months.
Once our expert team of professionals assesses these variables as they pertain specifically to you, we will collaborate with you to determine a healthy weight loss goal that feels good to you and is appropriate for your body.
It is important to note that while healthy weight loss is a component of our program, it is not the only focus. We believe that healthy, moderate weight loss may naturally occur when you work from the inside out, focusing on the emotional and psychological components of your relationship with food and your body.
---
I haven't exercised in years. Will I be able to keep up with the movement portion of this program?
Absolutely! Our skilled Health Fitness Specialists, Marta Malloy and Terri Hay, are experts at customizing an "Intuitive Exercise" strength and movement routine that you can do today, and that will appropriately help you progress in ways that minimizes risk of injury and mental burn out.
---
Do I have to want to lose weight to participate in the 6-week Emotional Eating Weight Loss Program?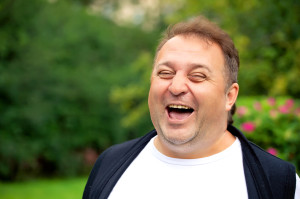 Because this is a unique program with a weight loss component designed to help people safely and effectively shed the pounds they so desperately want to lose, 6-week program participants will likely have a personal weight-loss goal. Our curriculum helps people of size become informed about mindful and effective eating, how to meet their emotional needs without the (mis)use of food, and how to feel strong and confident in their bodies.
It is important to note that individual services offered through TheHealthyWeighOut (separate from the 6-week program), which include one-on-one fitness training and nutritional counseling, are designed to help people of all sizes establish a healthy, fulfilling relationship with food and their bodies. This customized work can support people's recovery from restricting/undereating, compulsive overexercising, purging, bingeing, trauma and dissociation, body dysmorphia, depression, and anxiety.
---
Are program participants competing against each other to lose the most weight?
Absolutely not! In fact, our 6-week Emotional Eating Weight Loss Program is the antithesis of competition. Our approach to helping you achieve health – both physical and emotional – is founded on the principles of camaraderie and support. Your treatment team will never compare you or your performance to other participants, and the group aspect of this program is designed to offer you encouragement and friendship throughout your journey, inspiring you to achieve your personal goals!
---
I have food restrictions. Will I be able to benefit from this program?
Yes! No matter your dietary limitations, our excellent Registered Dietitian, Kristine Sinner, will work with you to develop a meal plan that meets your nutritional goals and fits your lifestyle.
---
I am (pre-)diabetic. Can this program help me?
Absolutely! Many of our participants are diabetic or pre-diabetic, and find this program to be very helpful in learning how to effectively manage their condition. Traditional approaches to the treatment of diabetes can be restrictive in nature, which can trigger emotional and binge eating, so we utilize a moderate approach that addresses both the medical aspects of diabetes and the psychological aspects of disordered eating.
---
I am already working with a therapist. Will this program still be of benefit to me?
Yes! This program is actually designed to be an adjunct to, not a replacement for, any individual work in which you may already be engaged. We welcome the opportunity to coordinate care with your existing team of providers, including therapists, psychiatrists, and physicians.
---
What if I would like to add additional services to my program?
To ensure that they fully address all of the emotional factors contributing to their (mis)use of food, many of our participants opt to add individual, couple, and/or family therapy to their 6-week program. Additional sessions with the Registered Dietitian and/or Health Fitness Specialists may also be added. All of these services are available at an additional cost. If desired, the Co-Creators of our program, Dr. Julie T. Anné, and Dr. Ashley Southard, can discuss these exciting options with you and help you develop an individualized plan during your pre-program meeting.
---
I don't live in Scottsdale, AZ. Can I still participate in the 6-Week Emotional Eating Weight Loss Program?
Yes! We are excited to offer a hybrid program, that utilizes both at-home and in-person sessions to complete your 6-week program. Out-of-town participants are asked to visit Scottsdale, AZ for the three weekend intensives, while the rest of the work can be done using our HIPAA-compliant videoconferencing services. For more information about this exciting option, please click here.
---
How much does the 6-week Emotional Eating Weight Loss Program cost?
We try to work with all the individual financial needs of our prospective participants regarding affordable payment schedules.  Therefore, we invite you to speak with our friendly Client Care Coordinator, Jessica Fields, to discuss program cost and payment options. Jessica can be reached at (480) 941-6999.
---
Is this program covered by my insurance?
All of our providers are considered "out-of-network" providers; this means that we are not contracted with any specific mental health insurance companies.
If you have out-of-network benefits, then your insurance may cover a portion of your program costs. To find out what type of coverage you have, we recommend that you call your insurance company and inquire about your medical and behavioral health "out-of-network" coverage. If needed, we can provide a 'superbill' showing that you are enrolled in our program and have paid in full.
---
We hope that you have found this information helpful.
If you have additional questions or would like to set up a no-pressure assessment with one of our Program Co-Creators, Dr. Julie T. Anné or Dr. Ashley Southard, please contact our Client Care Coordinator at (480) 941-6999. We look forward to hearing from you!