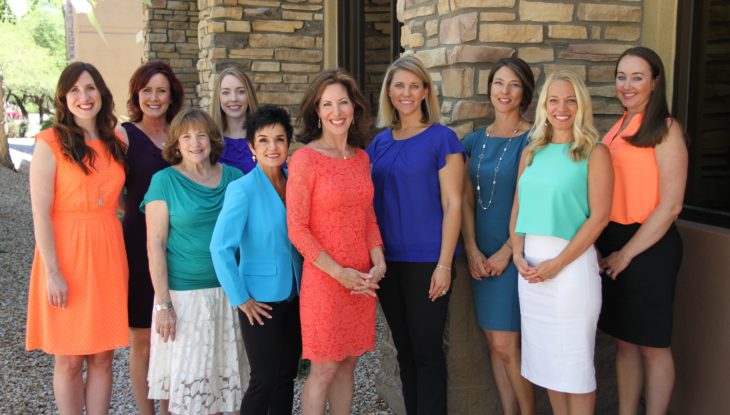 Our Team
With more than 24 years of experience working to support our overweight, obese and eating disordered clients' transformational journey back into health, our seasoned team of respected therapists, nutritionists and exercise specialists are truly one-of-a-kind!
Consisting of multifaceted professionals recognized for their shared qualities of compassion, warmth, skill and unending dedication to the healthy weight loss process of our clients, TheHealthyWeighOut's psychological, nutritional and physical fitness team is an impressive treatment "family" of caring, respected professionals who have dedicated their lives to helping others achieve their emotional and physical dreams.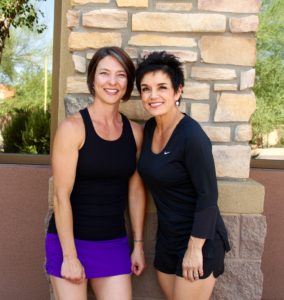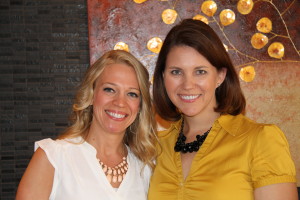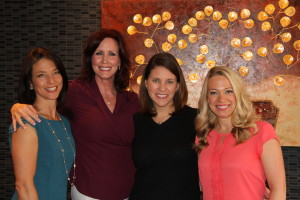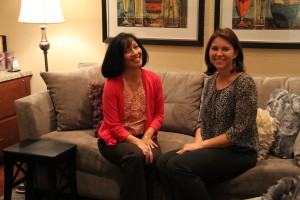 Our Psychological Team
TheHealthyWeighOut's psychological team has enjoyed a long history of working together as Arizona's most respected team of eating disorder specialists within TheHealthyWeighOut's sister organization, A New Beginning.
Consisting of experienced clinical psychologists and marriage, family, adolescent and child therapists specializing in the areas of: emotional eating, binge eating, eating disorders, depression, anxiety, obsessive-compulsive disorder, trauma, abuse, marital and relationship issues, our psychological team addresses not only the weight-related symptoms of your emotional eating, but works to resolve the multiple underlying causes of your problematic eating behavior, so that you can successfully achieve the healthy, long-term behavioral change you desire!
Our Personal Training & Health Fitness Specialists
TheHealthyWeighOut is excited to have as part of our team, our one-of-a-kind dynamic "Intuitive Exercise" health fitness specialists, Marta Malloy and Terri Hay!  With a shared passion for embracing the fitness weight loss process in a healthy manner, Marta and Terri bring 20+ years of fitness experience to TheHealthyWeighOut; and approach each unique client with respect, warmth, compassion, and the seasoned ability to transform weight loss fitness goals into a healthy reality.
Committed to approaching the weight loss process in a sustainable and holistic manner, Marta and Terri are thrilled to be working alongside the integrated psychological and nutritional team at TheHealthyWeighOut and its sister organization, A New Beginning. They believe strongly that to achieve a healthy, beautiful body on the outside, individuals need to feel healthy and beautiful on the inside!
It is with this sentiment that we fondly declare, "Marta and Terri are not just physical trainers; they are warm, insightful, and motivational "intuitive exercise" professionals … with a comprehensive team of psychologists and nutritionists standing alongside them!"
Nutrition Counseling / Nutritionist
It is not an uncommon sentiment to hear our clients declare, "Why do I need to see a dietitian? I already know everything about what I am supposed to do…I just can't do it!" Exactly! Our multi-talented Registered Dietitian, Kristine Sinner, MS, RDN, is not just a dietitian. She is an outstanding eating disorder and weight management specialist who will be your greatest cheerleader, supporter, teacher and guide during your weight loss journey.
Most importantly, Kristine will not only educate you as to what you need to do to successfully reach your goals, she will work alongside you to teach you skills and to help you figure out "why" you are having trouble changing, so that you will eventually be able to successfully change your problematic eating behavior and reach your sustainable weight management goals!
With over 20 years of experience, our clients love Kristine's combination of straight-forward advice and seasoned educated skill which she warmly brings to her nutritional work with each and every one of her clients. We are so happy to have Kristine as part of our team!
"Tremendous support!  Personalities really great for their respective positions, each in their own specialties."          Former HWO Participant