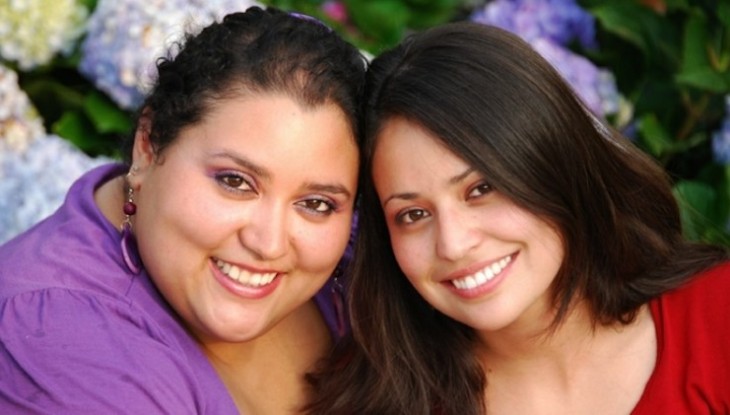 6-Week Emotional & Binge Eating Program
6-Week Emotional Eating Weight Loss Program
Are you ready for change, but feel unable to get control over your emotional or binge eating?   If you answered "yes," our program was developed for you.
TheHealthyWeighOut Emotional & Binge Eating Weight Loss Program is a one-of-a-kind experience, developed specifically for people who genuinely want to change their eating behavior, but are unable to stop.  At TheHealthyWeighOut, we know that unwanted overeating behavior is not driven by mere appetite or an excessive love of food.  All too often, people have learned to turn to food as a means to deal with the many stressors, feelings and overwhelm associated with life.  As a result, you may struggle with emotional or physical consequences that include chronic struggles with weight.
If you fit this description, you may be an emotional and/or binge eater who needs a different type of guidance (beyond the typical meal plan and/or exercise routine) to accomplish your goal of ending your overeat-diet-overeat-diet cycle of eating.
TheHeathyWeighOut is a specialized program developed specifically for people who turn to food to deal with life's ups and downs, tragedies, celebrations, and every
thing in-between  …in other words, emotional or binge eaters who turn to food as a means to cope with life.
A Groundbreaking Program that Ends Emotional & Binge Eating!
Perhaps the first outpatient treatment program in the nation to combine HEALTHY Weight Loss with the psychological treatment of Emotional Eating and Binge Eating Disorder,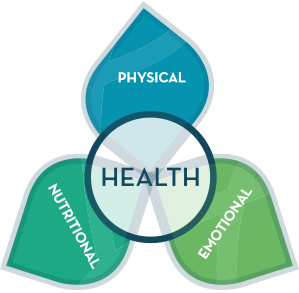 TheHealthyWeighOut 6-Week Emotional Eating Weight Loss Program is truly blazing a new path by integrating the necessary, interrelated areas of Nutritional, Physical AND Emotional health with a healthy "non-diet" approach for long-term, sustainable results!
"Learning to live life without compulsively turning to food is a primary goal of our program, what we call achieving "freedom from food!"

If you've gained more weight and lost more confidence because of your chronic dieting behavior, we truly believe our program can help you."

Dr. Julie & Dr. Ashley, Co-Founders of TheHealthyWeighOut
A Powerful Structure for Effective Change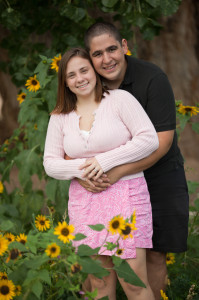 A core component of our program is our comprehensive emotional eating and nutritional curriculum, presented through an effective, fun combination of learning and experiential techniques in our mini-retreat format.  Participants, over three 2-day mini-retreats, are introduced and guided through innovative material in the interrelated areas of Emotional, Nutritional and Physical fitness areas of health.
Here you will meet a small group of like-minded, like-bodied fellow participants who will share their journey of change as you move through yours.  Our expert team is skilled at creating emotionally safe, cohesive small groups that help you realize you are not alone in your struggles with chronic weight issues.  Together over the 6-week program session, you will help each other, support each other, and laugh a lot with each other as you share in your triumphs and change!
 "August 8th was the one-year anniversary of me completing the HWO program, and also the same day I reached 120 lbs lost!

More importantly than my weight or any numbers, I feel like myself again."

RM, Former HWO Participant
A Unique 3-Pronged Approach that Overcomes Emotional & Binge Eating
Whether participating in our classic "Jump Start!" program, or choosing to start more slowly in our "Gentle Start" program, participants engage in our core mini-retreat format that includes an abundance of learning in the following areas:
TheHealthyWeighOut has three interrelated and essential components: 
| | |
| --- | --- |
| | Our Emotional component explores the emotion-driven and psychological aspects of your overeating, emotional eating and/or binge eating behavior. |
| | Our Physical component helps you to start moving again, in a manner which is effective and enjoyable! And which helps you to incorporate consistent, moderate physical activity into a long-term balanced lifestyle which promotes  healthy and sustainable weight loss. |
| | Our Nutritional component explores the many nutritional and physiological components involved in your relationship with food, food cravings, overeating tendencies – and helps you achieve healthy, balanced eating for long-term, successful weight management! |
Two Flexible Emotional Eating Program Options to Help you Succeed!
We understand that not every person is ready to engage in the process of change at the same level of participation.  Therefore, TheHealthyWeighOut offers two, flexible program options that allow you to engage in the process of change, at the level of participation that feels most comfortable to you.
Both options include participation in our 3 exciting TheHealthyWeighOut 2-day mini-retreats.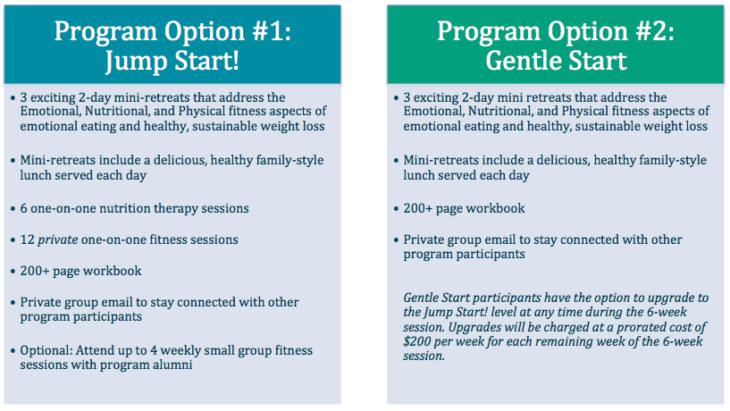 Emotional Health: During our program's 3 mini-retreats, the educational and experiential emotional learning sessions will teach you how to change your relationship with food, with an emphasis on developing effective emotional coping skills and healing the underlying emotional issues that drive your misuse of food. Weekly at-home activities additionally provide the opportunity for a deeper, more personal exploration of your emotional relationship with food.
Nutritional Health:  During our 3 mini-retreats, the educational and experiential nutrition learning sessions explore the science of nutrition and food cravings, and will teach you how to nourish your body without ever dieting again! Participants registered for the "Jump Start!" level of participation will, additionally, meet for weekly one-on-one individual nutrition sessions with our registered dietitian. During these individualized sessions, our dietitian will thoroughly review your personal struggle with food and weight and will work alongside you to guide, direct and teach you how to achieve your personal weight loss and health goals.
Physical Health: During our 3 mini-retreats, participants engage in FUN gentle activities that are designed to (re)connect you with the joy of moving. Participants registered for the "Jump Start!" level of participation are, additionally, invited to join any of our 4-weekly small group HWO alumni exercise sessions at no additional charge! Additionally, participants registered at this level will meet for two weekly, one-on-one PRIVATE exercise sessions with our personal trainer in our unique "intuitive exercise" studio, where you will learn how to effectively move your body in ways that promote strength, flexibility, and support healthy weight loss.
 "This program truly addresses all aspects of overeating and healthy weight loss in a non-threatening and emotionally safe environment.  I would highly recommend it!"                                                          Former HWO Participant
Which Program Level is Right for You?
The Jump Start! level is our most comprehensive (and popular) approach to the treatment of emotional eating. Education obtained from the powerful mini-retreats, coupled with one-on-one nutrition and movement sessions, makes this concentrated format an effective way to learn and implement the lifestyle tools needed to conquer emotional eating an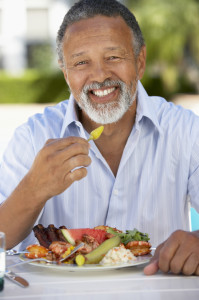 d sustain healthy weight loss.
The Gentle Start level is the perfect introduction to the foundational knowledge needed to understand how to finally conquer emotional eating without ever dieting again. By attending the three 2-day mini-retreats, you will explore the Emotional, Nutritional, and Physical fitness aspects of your relationship with food, and acquire an abundance of information that will transform your eating in ways no diet has ever been able to.
Unsure which level is right for you? No problem. Anyone registered for the Gentle Start level has the option to upgrade to the Jump Start level at any time throughout the 6-week program. In addition to the three mini-retreats, this upgrade will afford you weekly individual nutrition therapy and (2) one-on-one fitness sessions each week for the duration of your 6-week program.
Want to just "get your feet wet" before fully committing to our program?  Try our 2-day Retreat, "Because Diets Don't Work!"
Benefits of Our 6-Week Program vs. 1-Week Format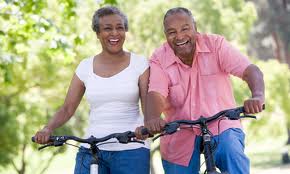 At TheHealthyWeighOut, we know that true, lasting change occurs only over a reasonable amount of time. That's why we purposefully constructed a 6-week program that allows for a sufficient amount of time for our participants to truly grasp – and master – the concepts they need to succeed.   Our participants are with us long enough to experience the natural ups and downs that come with learning new skills, and they are given support, guidance and encouragement throughout this process, which successfully helps them push through the uncomfortable moments that naturally come with change.
We wholeheartedly believe that it is necessary to work on integrating new habits, behaviors, and emotional change while in the very home environment where these difficulties occur!  Our supportive team is readily available to walk alongside our participants as they are currently walking through it in their home environment, a difference that makes our program truly a one-of-a-kind experience.
The success that our participants have found in our carefully constructed 6-week format has been tremendous and, we believe, is due in large part to the length, structure and "real life" format of our program. Our participants' success occurs while living in their true home environment, where they develop over time the life-long healthy skills they need to not only succeed, but to sustain their successful change – for life!