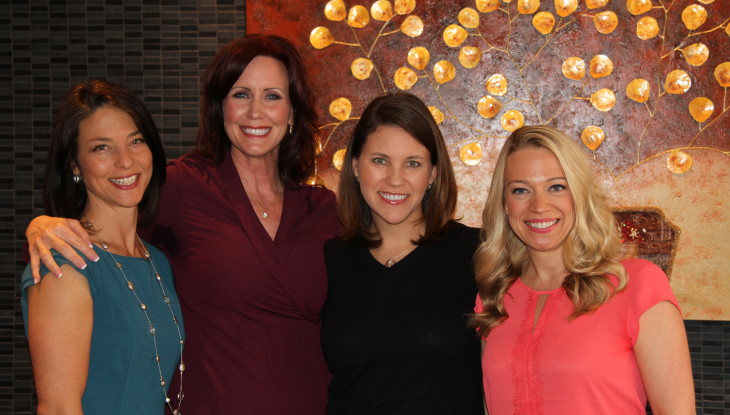 Program Strategy
A Unique 3-Pronged Approach that Overcomes Emotional & Binge Eating
Whether participating in our classic "Jump Start!" program option, or choosing to start more slowly in our "Gentle Start" program option, participants engage in our core mini-retreat format that includes an abundance of learning in the following areas:
Emotional Health:

Our Emotional component explores the emotion-driven and psychological aspects of your overeating, emotional eating and/or binge eating behavior.

During our program's 3 mini-retreats, the educational and experiential emotional learning sessions will teach you how to change your relationship with food, with an emphasis on developing effective emotional coping skills and healing the underlying emotional issues that drive your misuse of food. Weekly at-home activities additionally provide the opportunity for a deeper, more personal exploration of your emotional relationship with food.

Physical Health:

Our Physical component helps you to start moving again, in a manner which is effective and enjoyable! And which helps you to incorporate consistent, moderate physical activity into a long-term balanced lifestyle which promotes  healthy and sustainable weight loss.

During our 3 mini-retreats, participants engage in FUN gentle group activities that are designed to (re)connect you with the joy of moving. Participants registered for the "Jump Start!" level of participation are, additionally, invited to join any of our 4-weekly small group HWO alumni exercise sessions at no additional charge!

Additionally, participants registered at this level will meet for two weekly, one-on-one PRIVATE exercise sessions with our personal trainer in our unique "intuitive exercise" studio, where you will learn how to effectively move your body in ways that promote strength, flexibility, and healthy weight loss.

Nutritional Health:

Our Nutritional component explores the many nutritional and physiological components involved in your relationship with food, food cravings, overeating tendencies – and helps you achieve healthy, balanced eating for long-term, successful weight management!

During our 3 mini-retreats, the educational and experiential nutrition learning sessions explore the science of nutrition and food cravings, and will teach you how to nourish your body without ever dieting again! Participants registered for the "Jump Start!" level of participation will, additionally, meet for weekly one-on-one individual nutrition sessions with our registered dietitian.

During these individualized sessions, our dietitian will thoroughly review your personal struggle with food and weight and will work alongside you to guide, direct and teach you how to achieve your personal weight loss and health goals.