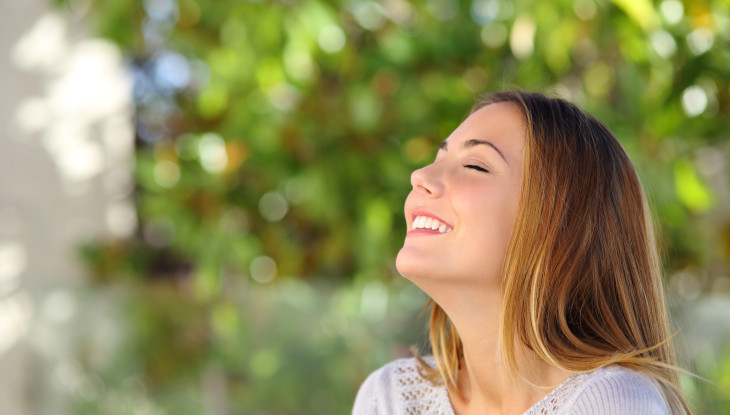 Testimonials
Success stories from our Emotional & Binge Eating
HEALTHY Weight Loss Treatment Program
If you are feeling scared or apprehensive about taking the steps you need to make desired changes happen, you are certainly not alone!  Please know that it is perfectly normal to feel a bit scared, doubtful, or afraid of "failing once again," especially if you have been unsuccessful at behavioral change in the past.

Our HEALTHY weight loss program and eating disorder treatment will make a difference in your life.
At TheHealthyWeighOut, we know how difficult it is to "try again" and to make the decision to move forward with the steps needed to bring about your desired change. In fact, most of our participants express having felt similarly before starting our healthy weight loss program.  Once they start, however, there is not a day that goes by that our team does not hear overjoyed clients exclaim how "relieved" and "grateful" they are that they took the risk to begin!
Therefore, we thought it would be helpful to post some of the exact sentiments shared by former participants who were scared to death to start our program, but are now oh-so-grateful they did!
Participants who completed our Emotional Eating Weight Loss Program shared these very special thoughts:
"It's never too late ~ I am 57-years old and have battled emotional eating all my life. TheHealthyWeighOut program is truly life changing. The program teaches you how to use food as nourishment to your body and eliminate it as your friend. It is not a diet but a lifelong commitment to getting and staying healthy. The emotional, nutritional, and physical aspects of the program are facilitated by compassionate and understanding people in a safe environment and will jump start you to a life you so deserve. Don't hesitate one minute. It has been the BEST thing I have ever done for myself."
~ age 57
"The participants and facilitators in HWO are amazing! It is a safe and comfortable environment where you will feel accepted exactly the way you are.  The intensive weekends are full of valuable learning experiences that WILL change the way you eat, move and feel."
~ age 40
"It is truly a miracle eye-opening experience! One of a kind treatment. …Hopeful beyond my expectations!"
~age 62
"I am the first to say, "It's the best thing I have ever done!"  You may be scared, nervous and not sure if HWO is what you want, but please know it is!"
~ age 58
"HWO was nothing like I thought it was going to be.  I thought the dietitian was going to have me eat very little and food that tastes like cardboard.  This was not the case.  You learn to enjoy food in a healthy way.  The physical trainer will show you that movement can be fun and you don't need to live at the gym to be healthy.  Emotional work will guide you through the bumps of everyday life and will give you the tools to handle life more effectively.  THIS IS YOUR TIME."
"This program truly addresses all aspects of overeating and healthy weight loss in a non-threatening and emotionally safe environment. I would highly recommend it!"
~ age 69
"You will never understand how helpful this program will be for you.  Both physically and mentally."
"…Honestly, I've learned more in the last eight weeks than in the last 25 years of reading every self-help book published on this topic. …It's like the lights have been turned on for the first time."
~ age 49
"You will learn so much about yourself, your emotions, your physical abilities and your food relationships that will bring you closer to the new life you so deserve."
"If [you] are truly ready to make a change this is the program to use."
"The staff is knowledgeable, understanding and always willing to listen and help!"
~ age 70
"I am grateful for this program being created!"
~age 43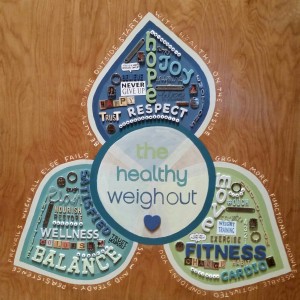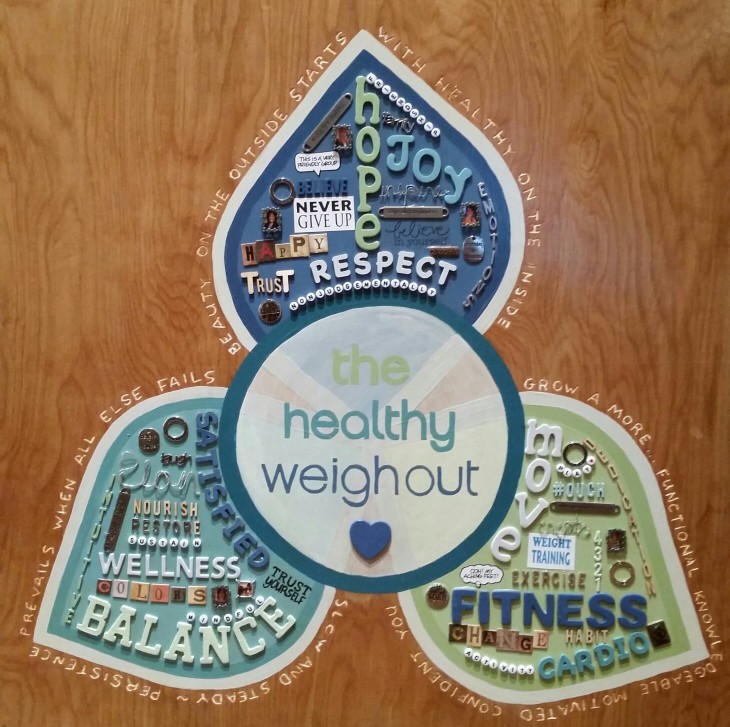 This plaque is a VERY meaningful (handmade!) gift of "thanks," given to our team by a special group of HWO participants.
Each petal of the flower includes words and quotes that embody our 3-pronged approach – Emotional, Nutritional, and Physical. We proudly showcase this plaque in our center for it reminds us of the heart & soul that is the foundation of our program and the supportive community it creates.
And in return, below is a special message to all of our brilliant alumni:)  This video was filmed on September 22, 2016, which was the 2nd anniversary of the first day of our first HWO session. We can't believe how far we've come in just two years, and we can't wait to see what the next few years have in store. Nothing warms our hearts more than seeing people transform their health from the inside out.
Still searching for motivation?  
Check out our impressive research outcomes. It's normal to be scared. We encourage you to "be afraid and do it anyway!"
For we KNOW, it will be one of the most important and life-changing decisions of your life!