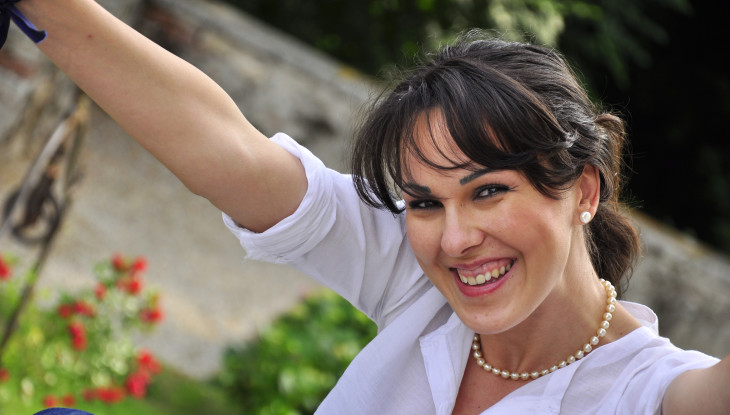 What Makes TheHealthyWeighOut Different
A new EFFECTIVE approach to sustainable weight loss!
Have you ever wondered why, despite all of your starts and stops, your absolute best intentions, and your hard-fought repeated attempts to lose weight, you STILL continue to struggle to lose weight –  and to have the healthy fulfilled life you desire?
At TheHealthyWeighOut, we know that your inability to lose weight – and to keep it off – is not your fault.  It is not due to the fact that you lack willpower, self-control, or the discipline you need to change your behaviors.  If you are reading our website, chances are you have been on more diets than you care to count, and that you have lost and regained more pounds than you can recall.  If you fit this description, you are certainly not alone…and TheHealthyWeighOut was created especially for you!
 "It is truly an eye-opening experience!  One of a kind treatment…Hopeful beyond my expectations!"  -age 62
Created especially for Emotional Eaters and Binge Eaters
TheHealthyWeighOut is a groundbreaking, comprehensive program created specifically for individuals who struggle with overeating, emotional eating and binge eating behavior, developed by our compassionate team of eating disorder and weight management specialists in the areas of psychology, nutrition and physical fitness.
Having worked closely (for the past 24 years!) with individuals struggling to overcome the physical and emotional consequences of their unhealthy relationship with food, their body and a lifetime of  unhealthy and ineffective dieting and weight loss efforts, TheHealthyWeighOut was created as a means to help discouraged overweight, obese and morbidly obese individuals free themselves from the disheartening trap of overeat-diet-overeat-diet problematic eating cycles — and the oftentimes chronic struggle with weight that can accompany it.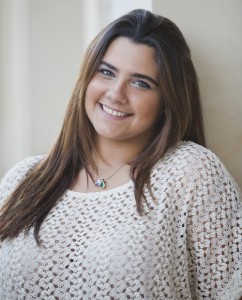 There ARE reasons why you overeat
As eating disorder and weight management specialists who have intimately walked the transformational journey alongside our most cherished overweight, obese and morbidly obese clients, we know that to be successful at achieving long-term, sustainable weight loss, our clients need to look at the many reasons why they continue to overeat, despite their strong desire and repeated efforts to eat normally and/or to attain a healthy body weight or size.
To be successful at healthy weight management, TheHealthyWeighOut believes that you must look not only at your nutritional approach to food and your relationship with physical activity, but just as importantly, you must additionally look at the underlying emotional factors that are driving you to overeat.
For many, food is problematically used to respond to challenging feelings or emotions and becomes an unhealthy means to comfort yourself or to respond to difficult feelings such as: loneliness, sadness, anger, shame, or loss.  Some people overeat in response to stress or anxiety, while others use food to procrastinate and/or avoid a difficult situation.
When individuals turn to food for non-nutritional, emotion-driven needs, they are considered to be struggling with "emotional eating." In more extreme cases, individuals can develop "binge eating" behavior which includes eating a large amount of food in a relatively short period of time, oftentimes in private, followed by feelings of shame, remorse or guilt, to name just a few of the most common traits associated with Binge Eating Disorder. Both conditions are emotionally and physically difficult, and can lead to problematic diet-overeat-diet-overeat eating cycles and chronic struggles with weight and/or body-image issues.
Our Innovative Approach:  Relief is on the Way!
TheHealthyWeighOut Emotional Eating Weight Loss Program is an innovative leader in the previously separate fields of "weight loss" and the treatment of "emotional eating" and "binge eating disorder."  Perhaps the first outpatient treatment program in the nation to combine HEALTHY Weight Loss with the treatment of Emotional Eating and Binge Eating Disorder, our program is truly blazing a new path by integrating the necessary, interrelated areas of Nutritional, Physical AND Emotional health with a healthy "no-diet" approach for long-term, sustainable results!
For successful, effective behavioral change involves more than merely possessing the desire to change, it requires understanding " how" and "why" you continue to turn to food  and the ability to develop effective, healthy alternative coping strategies and skills that enable you to use food for physical nourishment, and not emotional fulfillment.
This, coupled with a sound understanding of balanced, non-restrictive nutritional principles and the development of a healthy positive relationship with physical activity, allows you to transform your desire to change into the ability to change – and to sustain your behavioral changes for life!
Therefore, our comprehensive, three-pronged program includes the following essential, interrelated components: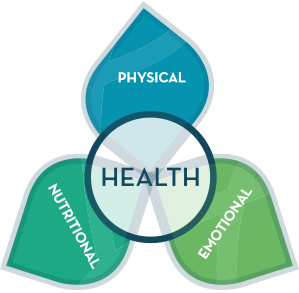 EMOTIONAL: This component helps you to identify the many "whys" of your overeating behavior and provides you with educational, experiential and skill-building therapeutic techniques to help you develop more effective, healthy behavioral and emotional coping strategies and skills to eliminate the use of food as a primary coping behavior. To accomplish this, we incorporate a multitude of research-driven approaches shown to be effective at creating lasting behavioral change which will help you successfully stop overeating, delivered by our respected therapeutic team!
NUTRITIONAL: Our Nutritional component is not just about learning how to read food labels and healthy portion sizing! For to achieve sustainable nutritional and behavioral change, it takes a seasoned combination of psychological and nutritional know-how to eliminate old problematic habits and to replace them with healthier, sustainable eating practices.   Therefore, our talented eating disorder and weight management dietitian, Kristine Sinner, MS, RDN, along with members of our therapeutic team, help clients to understand the "how" and "why" of the interaction between nutrition, physiology and emotions – and teaches them how to work with their body's individual physiological make-up to decrease sabotaging food cravings and to actualize the weight loss and behavioral change they desire.  We also work with issues of metabolic changes due to yo-yo dieting, Type II diabetes care and education, and eating for fulfillment and not deprivation!
PHYSICAL: We understand that, for many people, "W-O-R-K out" has sadly become a four-letter word! Yet physical activity is one of the most positive, essential behaviors you can do for your physical health and emotional well-being! Marta Malloy, our incredible Intuitive Exercise Strength and Movement Specialist, was asked to join our team for her unique qualities of compassion, stellar technical skill, and heartfelt empathy, which she gently uses to guide our clients out of a self-punishing relationship with exercise — and into a self-loving relationship with effective, healthy physical activity.  In our PRIVATE "intuitive exercise" studio, you will learn to get re-acquainted with your body, how to enjoy fun yet effective movement, and to re-learn the wonders of all your body CAN do!
 "You will learn so much about yourself, your emotions, your physical abilities and your food relationships that will bring you closer to the new life you so deserve."
Changing Lives  –  for the Rest of Your Life!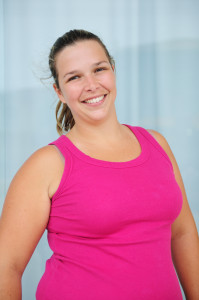 Developed by our multidisciplinary team and driven by an abundance of research which supports our treatment philosophy that unhealthy, restrictive dieting practices do not work, TheHealthyWeightOut is not a short term "quick fix" weight loss program directed toward immediate, short-term results. TheHealthyWeighOut is comprehensive, life-changing program directed toward long-term, sustainable change.
As eating disorder specialists, we know that restrictive dieting practices only backfire, and oftentimes create restrict-binge-restrict-binge disordered eating cycles which research now shows, is a primary factor in the development of obesity. Additionally, a decade of research now cites what every chronic dieter readily knows — that 95% of people who diet to lose weight through restrictive dieting practices  regains all of the weight they lost, within 1-2 years.  And, even more distressing, that following every weight loss attempt, the vast majority of people  go on to gain even more weight.
At TheHealthyWeighOut, we believe it is time to teach people how to eat, not how to diet.   Therefore, TheHealthyWeighOut is not a traditional "diet" program, or a temporary solution. TheHealthyWeighOut is an innovative, three-pronged comprehensive program created to help chronic dieters who want to end, once and for all, the dieting madness develop a solid and healthy relationship with food and their body, that will help them to attain – and sustain -the healthy body they desire – for life!
 "I am grateful for this program being created!"  -age 43
6-Week Program     Program Schedule     Testimonials
A Spectrum of Services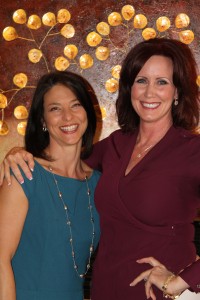 Committed to meeting the needs of each unique client, individuals can choose to experience our innovative approach comprehensively through our 6-week Emotional Eating Weight Loss Program or, for individuals who are not currently able to attend our 6-week program or who already have a strong foundation of Emotional, Nutritional, and/or Physical activity skills, clients can choose to engage in individual services, directed toward developing healthy Emotional, Nutritional, and Physical  behaviors in any one, two, or three of the interrelated, essential areas of Emotional, Nutritional, and/or Physical activity health.
Either way you choose to proceed, our specialized team is here to guide you, to educate you, and to walk along beside you as you learn how to successfully journey down the sustainable path toward … TheHealthyWeighOut!

If you are ready to change your life, please give us a call!  (480) 941-6999